Organize your files like never before!
Go paperless. Enhance security. Structure your workflow.
ScanHouse is now offering FileHold. This document organization software allows you to easily search electronic or scanned documents. Multiple people can work on one document with added security you can't find in other cloud-based file sharing services like Google Drive, DropBox, OneDrive, etc.
Eliminate paper, increase efficiency and set your own levels of privacy.
No more shuffling through reams of paper. No more navigating mazes of file cabinets. No more losing file folders. Stop making copies of documents. FileHold is the perfect way to transform your office into a paperless workplace. All your documents can be organized digitally and accessed by as many or as little people you want. Different levels of security clearance can be granted to different people. You have the final say on who sees what.
Manage your files with advanced systems that work the way you need them to
Supports a wide variety of file formats
Groups similar documents together
Attaches customizable metadata tags, making system search easier
Documents can be accessed outside the office
Digitizing your office has never been simpler
Install FileHold software.

Use metadata tags to organize and group documents.

Specify access levels for users.

That's it! All your files are one search prompt away.

Access files in or outside the office.
FileHold streamlines your office workflow
Share files electronically throughout the workplace for review and approval. No more walking or shouting across the room. Everyone can see the files being worked on.
Make brainstorming quick and easy. Multiple people can add comments to the document. Harness the power of your team without endless boardroom meetings (reduce un-billable hours!).
Change documents on the fly. FileHold allows you to edit documents while your team is providing you with instantaneous feedback. Everyone can see the changes being made, which eliminates confusion on how the file is progressing. Keep everyone on the same page even when everyone may not be in the same room.
Create a vetting process. FileHold allows people to give documents their seal of approval. No more confusion or mass emailing to get everyone on the same page.
Find any document within moments — never feel like you can't retrieve a file again!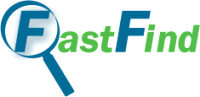 Can't remember the filename, but remember the project title? Can't remember the project but remember the client? Can't remember the directory you saved it under? Finding the right file can be frustrating if you don't have all the information. But FileHold's metadata system allows you to tag documents and search multiple data fields. Related files are grouped and automatically appear together. So you don't need to know everything about a file to find it. No more fruitless keyword searches. Losing documents might just be a thing of the past.
Get all the benefits of cloud-based file services, but with greater control
Many people use cloud-based file systems, like Google Drive, hosted on the Internet. But if you're dealing with sensitive or confidential documents, you might not want to put your files online. Access your documents outside or in the office as you would with any cloud system. But with FileHold, you can choose between hosting your files in your office or remotely. That means you have control over who keeps and stores your documents. Plus, you are no longer at the mercy of your Internet connection when it comes to accessing your files. A loss in web connection will no longer spell hours of downtime, slow service and frustration.